Touch Them Before You Buy Them!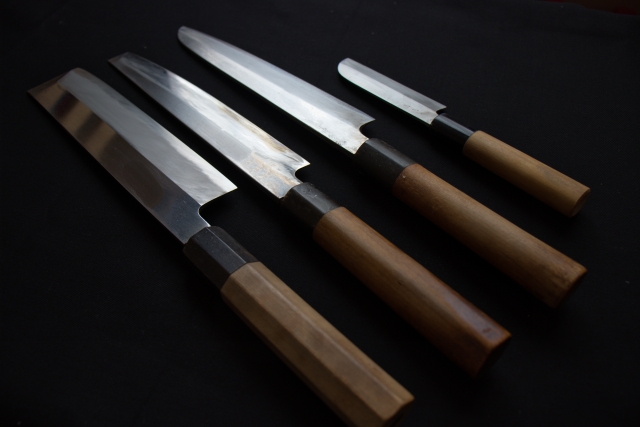 If you're a Japanese food lover and a Japanese food chef wanna-be, you can't miss the importance of Japanese knives when it comes to essential food preparation processes. When you are new to cooking or a professionally trained person in offering well-prepared food items, you cannot deny the important role played by the Chef's knife set in your cooking process. These are some of the most valuable tools you will be using in the kitchen. When you have the right set of knives you will realize that you are able to complete most of the cooking chores with ease and speed without compromise on the quality of the final result. At the same time if you are stuck up with the bad knife set, then you may even go to the extent of losing interest in your cooking. To avoid the most problems that may occur as much as possible, it is best to ensure that knife selection is done thoroughly, and that decision-making upon which knife model to choose should be done wisely for the best results.
Find the best knife set for chefs for you
Purchasing the right type of knife set for chefs may seem easy when viewed from outside but in reality, it is not so easy especially with not so many models for these knife sets available in your local malls. But now you have added advantage of finding your favorite knife set in the online shops where you can see a full range of these knife sets in all sizes, shapes and prices. There are many good brands that have been here for more than hundred years and these brands are known for their excellent quality of products. So, do your research and collect the information regarding the best of the chef's knives available in the market and make your selection dependent of couple of factors that you can find below.
Things to look for while buying your knife set for chefs
While performing your first or even next purchase you have to consider vital factors:
First decide your budget and then go for the best knife set that is available within this amount as you can find many good knife sets for chefs at all ranges of prices and so you need not have to attach yourself to a particular one and overspend beyond your budget to get that one.
Always buy the knife set that you have held and felt it in your own hand, and do not go by the finely printed images you see on the online stores or on your shopping catalogs. These may be completely misleading so do not think of ordering without first having a feel of the knife set for chefs you want to buy. I recommend checking out what your friends have or having a look into local malls. There might not be exactly what you want and need, but you will at least get the look and feel of what your final purchase online will be.
In the present days you can find different types of knife sets and you can have a wider choice with respect to the types, shape, blade construction and the handles of the knives in the knife set for chefs. You must be clear about this to avoid disappointments later after your knife set is finally delivered.
Select the knives that come with a long warranty and this will help you get free replacements if the knife in the knife set for chefs gets broken within the warranty period.
Select the knife set that comes with all the accessories so that you need not have to go out searching for the matching stand for your knives or a good sharpener for making them fit to be used for a long time.
Thus, when you follow these or other easy tips you are sure to get the right type of knife set for chefs for your kitchen so that you can have an enjoyable time in your kitchen.