Urasawa by Chef Hiroyuki Urasawa (Beverly Hills- Los Angeles, California)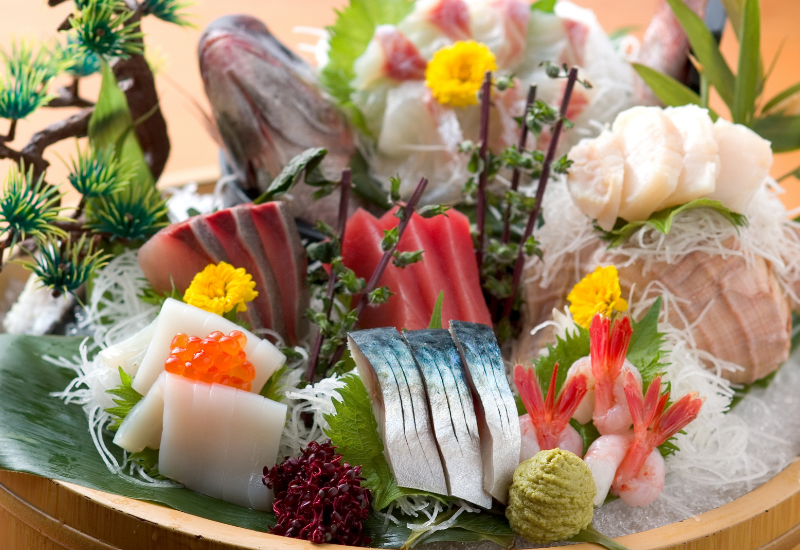 Have you always imagined Beverly Hills as the 'American Dream', a magical city close to West Hollywood, home to world stars and celebrities? Yes, its bling and glamour might have made you think that Los Angeles is home to all the wealthy, the rich, and the new billionaires, but that is not entirely it. When it comes to food, Beverly Hills has all to offer – from the luxurious, yet exotic Swiss Lamb chops with mushrooms to the rich flavors of Shanghai's roasted duck with Marmalade sauce, you can experience the best of diversity dining here in Beverly Hills, Los Angeles. Not only a paradise to people with the 'American Dream' to keep their fantasies alive, Beverly Hills is a place where numerous restaurants huddle together to serve just the best meals for everyone in town.
Japanese food, of course, tops the charts with its traditional flavors of raw ingredients blended with the tropical, yet subtle tastes of authentic Japanese rice.
The Nori seaweed sheets that wrap itself around soft, sashimi pieces made Japanese cuisine of the world's most popular – known for its delicacy in the crafting of all dishes.
If you're in the States, wandering around West Hollywood for a good place to have yourself immersed in the tastes of Japan, be rest assured that Beverly Hills has what you're looking for. Urasawa, a traditional, authentic Japanese restaurant in Beverly Hills, Los Angeles County, California is known as the world's second most expensive Japanese restaurant. The restaurant's head chef is known to be Hiroyuki Urasawa, who leads the high fashion dining and is top of the game when it comes to serving authentic, traditional Japanese dishes. Urasawa is a gem – a jewel of a restaurant that not only provides diners with luxurious, costly dishes – here at Urasawa, only fine selection of ingredients will be placed on the clean wooden surface cutting board before anyone could even smell its scents.
Chef Hiroyuki Urasawa first established the restaurant in 2003, where he mainly focused on the preparation of all dishes with delicacy and consideration of quality ingredient selection.
All elements that make up a dish must, at all costs, be fresh and ready to serve. Urasawa offers unique and personalized dishes – all made with the passion for crafting quality out of all components. Exquisite marinated fatty tuna meat, delicious egg custard, and luxurious chunks of toro would not be more extraordinary if there were to be no homemade soy. Chef Urasawa's secret soy recipe makes the crafting of all dishes subtle and mild, yet rich with the combination of all flavors derived from the fine ingredients he selects by hand.
It is essential to make a reservation in advance to ensure your seats will be booked.
Plus, if you're in Beverly Hills, Los Angeles, be sure to keep in mind that, although it isn't Japan – the birthplace of sushi, this city has a gem of a restaurant that offers the most traditional and delicate dishes you can find here in the United States. If you're around in town or happen to be traveling around West Hollywood, never miss out on Urasawa, the world's second most expensive Japanese restaurant for the best dining experience with your loved ones. For its traditional, yet exotic dishes crafted with passion and dedication to serve worldwide diners with quality meals and signature dishes, Urasawa is worldwide known as among the best places to promise your hungry tummy a way to the ecstatic paradise.